Football is what helped mold Raheem into the man he is today. However, it wasn't until his junior year at Purdue University when his four Big Ten Track and Field championship titles catapulted him into the nation's eye. Possessing both speed and athleticism is what garnished him the attention of NFL coaches.
See how Raheem's career unfolded by reading more below.
After a strong junior and senior year as a wide receiver at New Smyrna Beach High School, Raheem committed to Purdue University in West Lafayette, Indiana. Raheem's impact as a Boilermaker started immediately. In 2011, he led FBS with a kick return average of 33.5 yards per return and he completed his tenure at Purdue as the school's all time leader in kick return yardage at 2,289 yards.
An unexpected football coach change, a position change from wide receiver to running back, and an atrocious football record of 1-11, propelled Raheem into a sport where he knew he could thrive – Track and Field. In consecutive seasons, Raheem won the Big Ten titles in the 60m and 200m at the indoor track championship and the 100m and 200m in outdoor. This attention, once again, surged Raheem into national headlines for both track and field and football, eventually gaining the title of NFL.com's fastest college football player in the NCAA.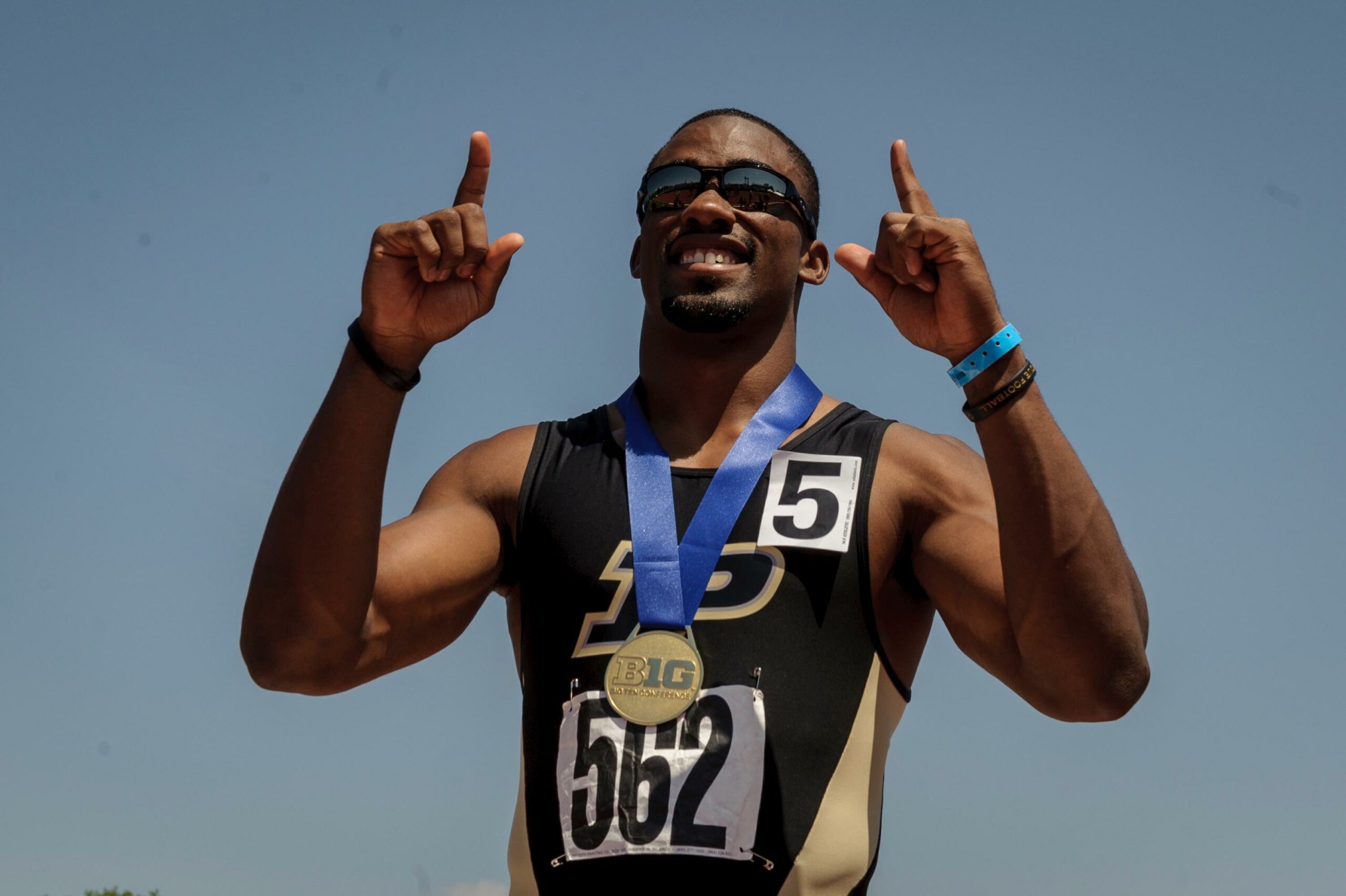 After winning his four Big Ten Champion titles and was labeled as "Fastest College Football Player in the NCAA," Raheem garnered the attention of NFL coaches, especially after his impressive pro-day. In 2015, in the hours following the NFL draft, Raheem was signed as an undrafted free agent to the Philadelphia Eagles where he was slotted to be only a special teams ace. In his rookie preseason, Raheem led the entire NFL in most yards from scrimmage. He still was cut by 6 teams before getting a single NFL carry. Raheem continued and continues to perfect his craft and is thankful to finally get recognition as an NFL running back.
"You know, I did have a lot of doubters and naysayers and now I get to actually tell them 'look at where I am at now.' I never gave up on my dream. I never gave up on the opportunities when it presented itself. And I always worked hard no matter what."